Finnish Classical Pianist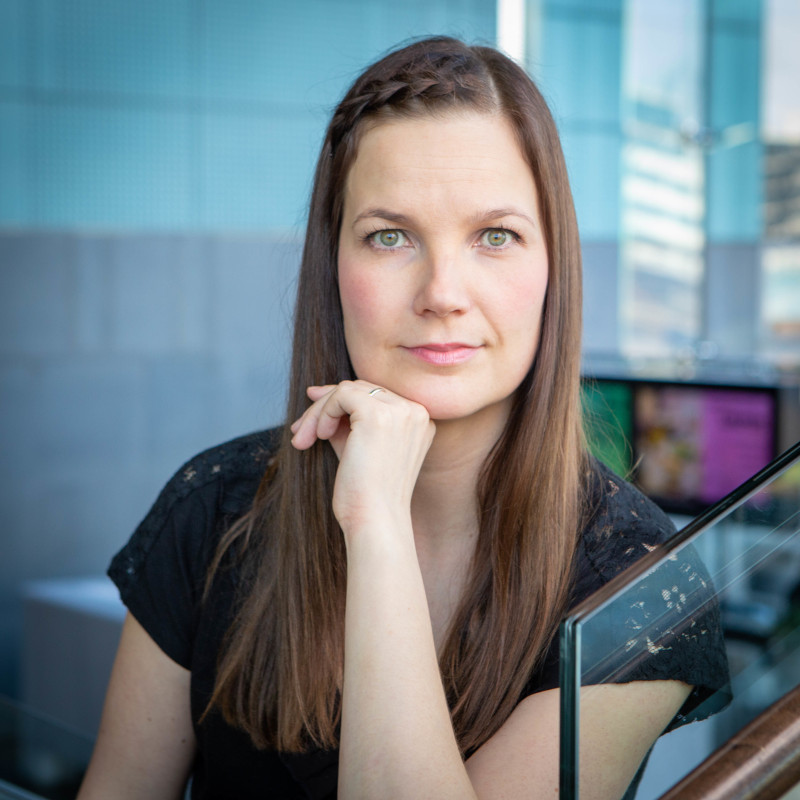 Maija Väisänen is a Finnish classical pianist based in Helsinki.
She has performed as a soloist and chamber musician in Europe and the United States, at festivals such as Mänttä Music Festival and Oulu Music Festival in Finland and Villa de Medinaceli Festival in Spain. Maija Väisänen has performed as soloist of several Finnish orchestras, such as Turku Philharmonic Orchestra, Kuopio City Orchestra and the Guards Band.
Her current projects include working as artistic director of Villa Salmenrannan Kesäkonsertit Festival in Oulu and as artistic coordinator of Flyygelikuu Concert Series in Helsinki, as well as performing the piano chamber works of Francis Poulenc in Helsinki in 2019-2021. Her latest project focuses on female artists and composers and includes concert programmes with exciting music composed by women as well as a podcast and blog (at the moment only in Finnish) exploring the lives and thoughts of interesting women in arts. In spring 2022 Maija hosted a new concert series in Hamburg called Nordic Pop-up Art Club, presenting Nordic music, art and culture in a relaxed atmosphere.
Maija Väisänen studied at the Sibelius Academy under the guidance of Liisa Pohjola and Matti Raekallio and graduated with a Master's in Music in 2009. She continued her studies in London at the Guildhall School of Music and Drama under the guidance of Joan Havill and graduated with distinction from the Master of Performance programme in 2011.
Maija has won awards at several national and international competitions. In the 2007 Maj Lind piano competition in Helsinki and the 2009 EU Piano Competition in Prague she received the jury's special awards. In 2005 she and Maija Parko won the 2nd prize and the audience prize at the Concours Grieg Piano Duo Competition in Oslo. The duo have recorded for the Finnish Broadcasting Company as well as Pilfink record label.
In addition to her artistic work, Maija Väisänen works as a piano teacher at the Sibelius Academy, University of the Arts Helsinki.